Residential Roof Repair in Detroit
If you are a homeowner in need of roof repair services, then you've come to the right place. We're a full-service roofing company with more than 15 years of experience in the industry, and we're dedicated to providing our clients with quality workmanship and superior customer service. We specialize in residential roof repair, and we offer comprehensive solutions to any roofing issue you may have – from minor repairs to entire roof replacements.   
Our team of experienced roofers have the skills and expertise necessary to diagnose your roof's problem quickly, recommend an appropriate solution, and get the job done right the first time. With our reliable roofing services, you can be sure that your roof will be in excellent condition and be protected from further damage from the elements. We take pride in our commitment to customer satisfaction, and we guarantee all of our work. Contact BCD Roofing today for a free quotation.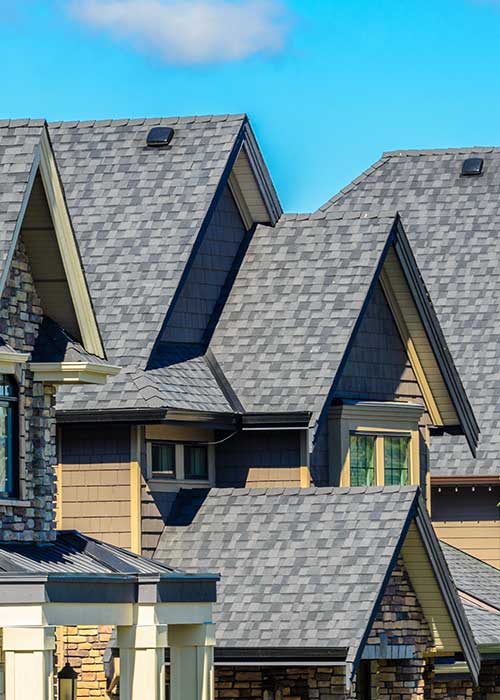 Signs That You Need Professional Roof Repair Services

 
As a homeowner, it's important to be proactive about maintaining your home in order to avoid costly repairs down the road. One of the most expensive components of your home to repair or replace is your roof, so it's important to be on the lookout for signs that it may need some attention. If you notice any of the following signs, it's time to call a residential roofing contractor for an assessment:  
Shingles that are cracked, curled, or missing altogether 

 

Granules from asphalt shingles building up in your gutters 

 

Daylight visible through holes in your roof 

 

Water stains on your ceiling or walls 

 

A musty smell in your attic 

 

Your gutters are overflowing 
Ignoring these signs can lead to further damage to your roof and home, so don't hesitate to call a roofing contractor as soon as you notice any of them. They'll be able to assess the situation and recommend the best course of action, whether it's a simple repair or a full replacement.  
Why Choose BCD Roofing to Repair Your Roof

 
BCD Roofing is a leading roofing contractor in [area]. We have the experience and expertise to get the job done right, from start to finish. Our team is committed to providing superior customer service, and we always go above and beyond for our clients.   
We use only the highest quality materials when replacing a roof and we stand behind our work with a full warranty.  
High-quality materials and workmanship
We use only the highest quality materials to ensure that your roof is structurally sound and lasts for years to come. We also use state-of-the-art tools and techniques to ensure that the work we do is of the highest quality and meets our stringent standards.  
Prompt service
We understand that roof damage can be a major inconvenience, so we strive to provide prompt service and repair your roof as quickly as possible. We'll be sure to keep you informed of the progress every step of the way, so that you can rest easy knowing your roof is in good hands.  
Competitive pricing
Most homeowners have a budget when it comes to home repairs, which is why we strive to offer competitive prices without sacrificing quality. With our team, you can get the best possible service at a fair price.  
Superior customer service
We're dedicated to providing superior customer service and developing long-lasting relationships with our clients. We'll work with you every step of the way, from diagnosing the issue to completing your roof repair in a timely manner.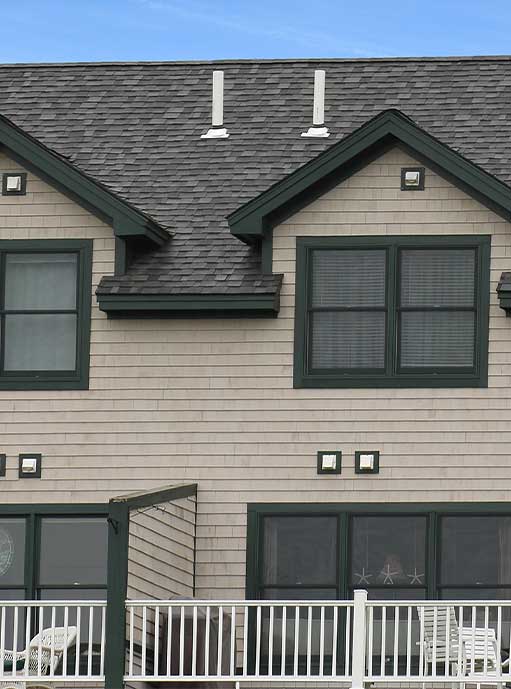 How We Can Help You Get the Most Out of Your Roof

 
We're committed to helping you get the most out of your roof. Whether you need a replacement, repairs or maintenance services, our experienced team will provide professional advice and knowledge to ensure your roof is in top condition.   
We work with all types of roofs, including metal, asphalt shingle, tile, slate and wood shake. We use only the highest quality materials, which ensure that your roof is reliable and long-lasting. We will assess any existing damage to determine the best solution for you.   
We also offer regular maintenance services to check that your roof is in good condition and free of any potential problems. This includes inspecting for worn or damaged shingles, checking for leaks, and inspecting flashings, valleys and other vulnerable areas. We also conduct regular inspections to ensure that your roof continues to meet local building codes.   
Areas We Serve
We're proud to serve multiple communities in the metro Detroit area with high-quality commercial roofing services, including the following counties:
Get a Quote
BCD Roofing strives to be the leading roofing contractor in the greater Detroit area. We don't just provide quality roof repair services—we also ensure that our clients have a great experience every time they work with us. Contact us today to learn more about how we can help you with your roofing needs.