Professional Gutter Installation
in Detroit
BCD Roofing has been providing reliable gutter installation services to homes in Michigan for many years. Our team of experienced roofing professionals is dedicated to delivering a reliable service that ensures your gutters will be of the highest quality and last a lifetime. With our expertise, you can trust that your gutters will be securely installed without any issues. Contact us today at (248) 525-9075 to get started.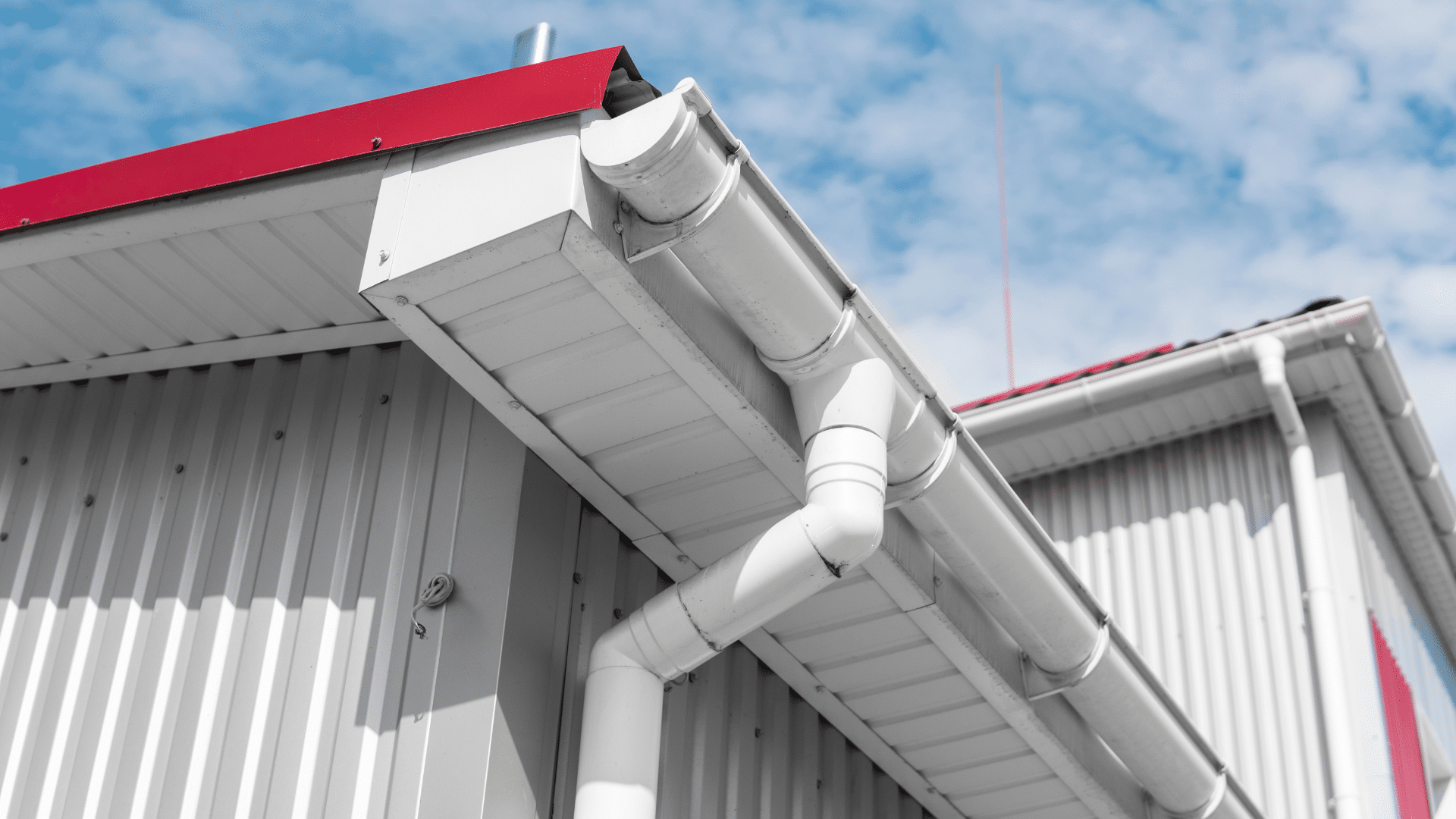 Why Do You Need Gutters

in

Your Home?
Gutters are an essential feature of any home and serve many purposes. They provide protection from flooding, protect your roof from damage due to rainwater overflow, help keep your landscaping healthy by distributing water evenly over your lawn, and can even improve the overall aesthetics of your home. With our professional gutter installation services, you can be sure that your home will be safe and secure.  
Trust BCD Roofing to Install Gutters In Your Home
Gutter installation requires skill, knowledge and the right tools to ensure that your gutters are installed correctly. A poorly installed gutter can cause water damage to your home, making it difficult and expensive to repair. At BCD Roofing, our team of professionals are experienced in installing gutters correctly and efficiently so you can be sure that your gutters will remain in good condition for many years. 

We provide the peace of mind you need knowing that your home is safe and secure with our professional gutter installation services. In addition, we provide an affordable, reliable and customer-focused service that meets all your needs.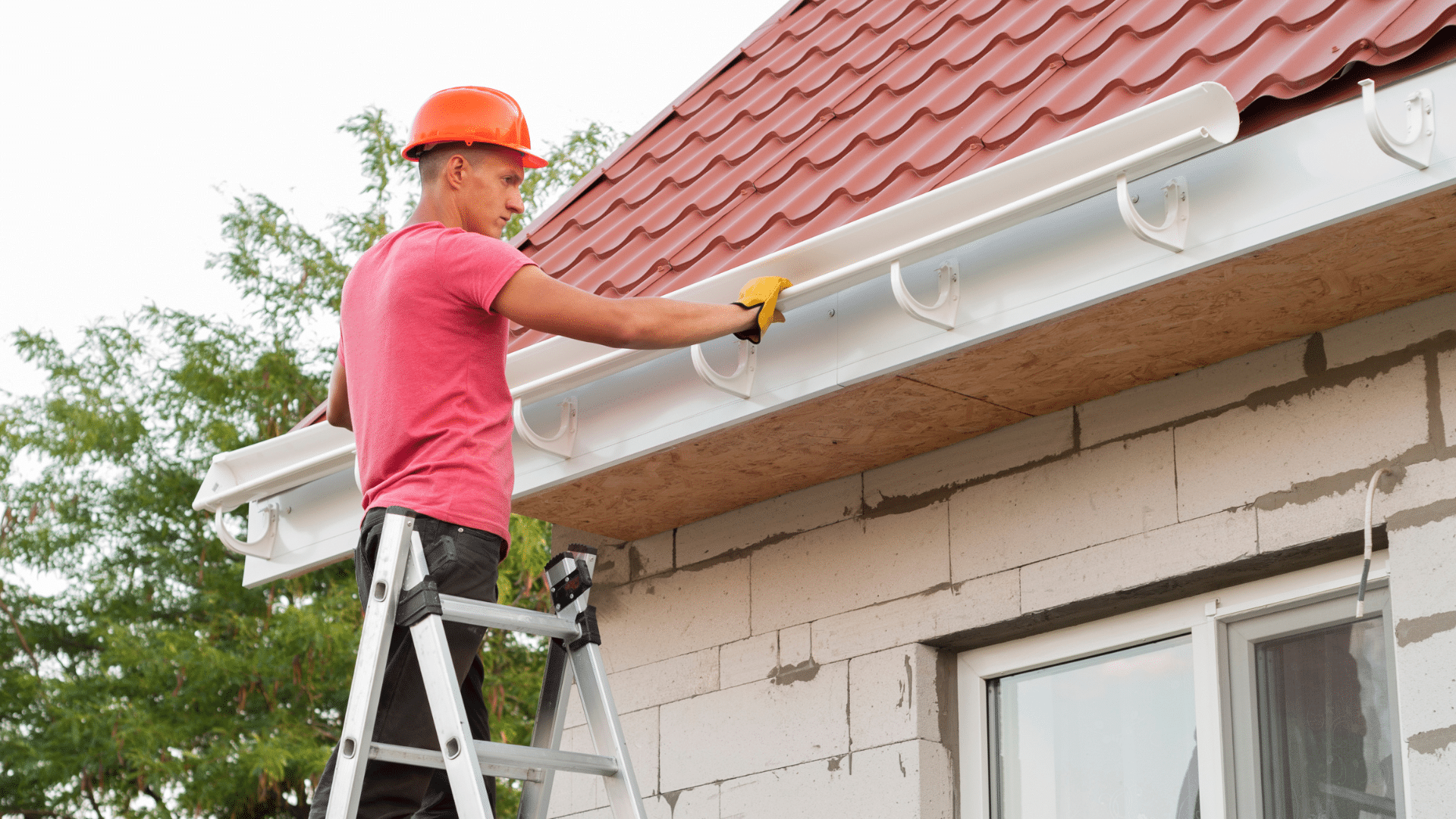 Our Gutter Installation Process
At BCD Roofing, we understand the importance of reliable gutter systems for your home. That's why we have developed a process that ensures our customers will get the best possible service when they choose to install new gutters with us. 
1) Consultation & Evaluation
The first step in the process is to consult with you and evaluate the condition of your existing gutters. Or if you have none, we will measure and order the right size for your home. This helps us determine the best solution for your needs and allows us to go over all of the options available to you. We'll help you choose the best materials, hangers, and downspouts for the job. 
2) Guttter Installation
The next step is for a team of experienced technicians to arrive on-site and begin the installation process. We take great care to ensure that everything is installed properly and securely, so you can expect your gutters to last for years. 
3) Final Inspection
Once the installation is complete, we'll inspect the work one final time before giving you a detailed report of the job and our recommendation for any additional maintenance measures. You'll be able to rest easy knowing that your gutters are in good condition and ready to provide years of reliable service. 
FAQs About Our Professional Gutter Installation Services
"How long does it take to install gutters?"
The amount of time depends on the size of your home and the complexity of the installation, but generally, our technicians can complete most projects within a day. 
"How often should I get my gutters inspected and cleaned?"
We recommend that homeowners in Michigan have their gutters inspected and cleaned at least once a year in order to ensure that they are functioning properly.
"What sort of maintenance do I need to do after the gutters are installed?"
We recommend that you periodically inspect your gutters for any signs of damage or wear and tear. If you notice any problems, be sure to call a professional as soon as possible. Additionally, it is important that you regularly clean your gutters to prevent build-up and keep them in optimal condition.
Areas We Serve
We're proud to serve multiple communities in the metro Detroit area with high-quality commercial roofing services, including the following counties:
Get a Quote
If you're ready to replace your roof, contact BCD Roofing today. We'll provide you with a free consultation and estimate and get started on your project right away. We look forward to working with you!