Reliable Shingle Roofing Services in Detroit
The popular choice for homeowners in the Wolverine State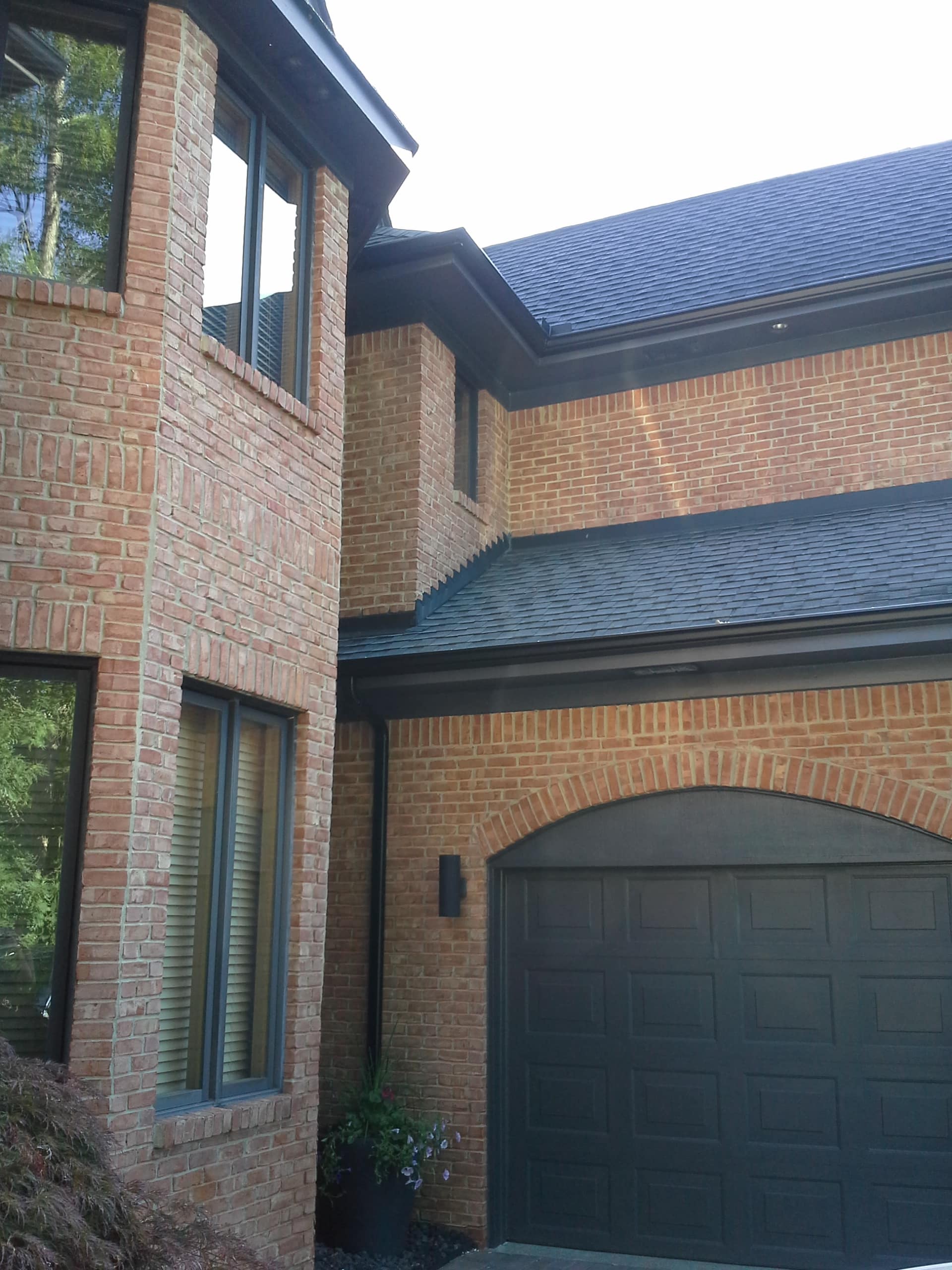 Shingle roofing, also known as asphalt roofing, is the most common type of roofing for homes in North America. Drive through any neighborhood in metro Detroit, and you're likely to see that most of the homes' roofs are made of small, rectangular shingles. These shingles come in a variety of materials, including plastic, slate, and composite materials, but the most popular material is asphalt. 
During installation, the shingles are positioned in rows that overlap each other. This is designed to ensure water rolls down the roof and doesn't become trapped between shingles. From the installer's perspective, shingle roofs are simple to install and create long-lasting results. And for the homeowner, the simple installation and relatively low cost of materials result in an affordable roof that can withstand the harshest conditions in Detroit.
Benefits of Shingle Roofing
Homeowners in Detroit choose shingle roofing for a variety of reasons. Take a look at some of the benefits you can expect with shingle roofing services in the metro Detroit area:
Attractive
Most homeowners agree that shingle roofs look great on almost any home. The majority of homes have them, so they look consistent among other homes in the neighborhood. Plus, you can purchase shingles in a variety of colors to give your home a unique aesthetic.
Low Maintenance
For the most part, once your shingle roof is installed, you won't have to perform much maintenance to keep your roof looking and functioning like new. There's no sealing, painting, or pressure washing required. However, given that we live in a state with cold, harsh winter weather, you may need to occasionally remove any debris, moss, or algae from your shingles to prevent any long-term damage. 
Lower Cost
Compared to other types of roofs, shingles have a much lower cost per square foot. The affordable price is one reason why shingle roofs are a desirable option for Detroit homeowners.
Climate Resistance
Given Detroit's rough winter climate, shingles are a preferred choice for helping snow slide off the roof more easily. And because they're highly durable, your new roof will last for multiple winter seasons.
Lightweight
When choosing a type of roof, one thing to consider is its impact on your home's structural integrity. Some homes simply can't support heavy roofing materials, which is why many homeowners go with shingles. Shingles are lightweight and can be used in just about any roofing application.
Ease of Installation
As a benefit to installers and homeowners alike, a seamless installation results in faster completion of a job without sacrificing quality craftsmanship. This is often a major plus to homeowners who want to minimize disruption to their daily lives while getting a new roof.
Detroit Loves BCD Roofing

Bryan and his crew do awesome work ! Fast freindly and quality workmanship! I couldn't even rell they were there besides my beautiful new roof. My neighbor was so impressed they had them do theirs too!

Used BCD on 3 houses, 2 tear offs and 1 repair. Their prices are fair and reasonable and the quality of the materials used and workmanship are excellent. BCD is the only company I call for my roofing needs.
Get Shingle Roofing Services in Detroit
Looking for quality shingle roofing services in Detroit you can trust? BCD Roofing is here to deliver. Contact us today for a quote.