EPDM Roofing Services in Detroit
Durable roofing systems for commercial buildings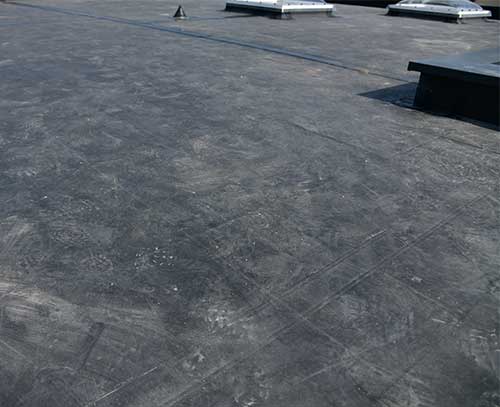 EPDM stands for ethylene propylene diene monomer, which is a synthetic rubber that is a growing choice for commercial roofing. Similar to TPO roofing, EPDM is a single layer membrane applied to flat rooftops. It comes in varying strengths, but each one offers superior protection for your commercial building. It's also the industry's longest-lasting roofing material, with a lifespan of up to 30 years.
Benefits of EPDM for Commercial Buildings
When you're choosing between TPO and EPDM roofing options, you'll notice that many of the benefits tend to overlap. Here's a look at why many commercial building owners choose EPDM for their roofing investment:
Light Absorption
Unlike TPO roofing, which reflects light with its bright white surface, EPDM roofs absorb light with an often dark surface. This means the material retains heat, which can be helpful for keeping heat in your building during the long, cold winter months in Detroit. Plus, it's also a great choice if you are or plan on using solar panels on your building.
Long Lifespan
As a general rule, EPDM roofs are made to last up to 30 years or more. This makes it an excellent choice among building owners who want to make the most of their investment.
Extreme Durability
If you're concerned about Detroit's powerful weather, then EPDM is an option worth exploring. It's highly resistant to wind, hail, extreme heat or cold, thermal shock, and UV exposure. In fact, hail will bounce right off the roof instead of creating costly impact damage. It also offers a seamless installation to keep your roof watertight for years to come.
Ease of Installation
From the installer's perspective, EPDM can be easier to install compared to other types of roofing systems. This is also good news for the building owner because an easier installation means a less time-consuming installation, which can help to keep costs low.
Is EPDM Right for Your Building?
We have a lot of clients ask us whether they should choose EPDM over TPO. Even though TPO is the most widely used roofing material for commercial buildings, there are many reasons why EPDM can make a better choice.
For starters, if you plan on installing solar panels on your roof, you'll want to opt for EPDM because it absorbs sunlight, whereas TPO reflects it.
Also, EPDM roofs historically last longer than TPO roofs. Given that the cost of TPO and EPDM are very similar, you may be able to stretch your investment further when you opt for EPDM.
EPDM Roof Cost
EPDM roofs can vary in cost, depending on the size and condition of your existing roof and other factors. Typically, EPDM material will range from $2-$4 per square foot. We can provide you with a quote for your new roof prior to beginning work, as well as quotes for other roofing materials so you can compare the benefits and costs and make the best decision for your needs.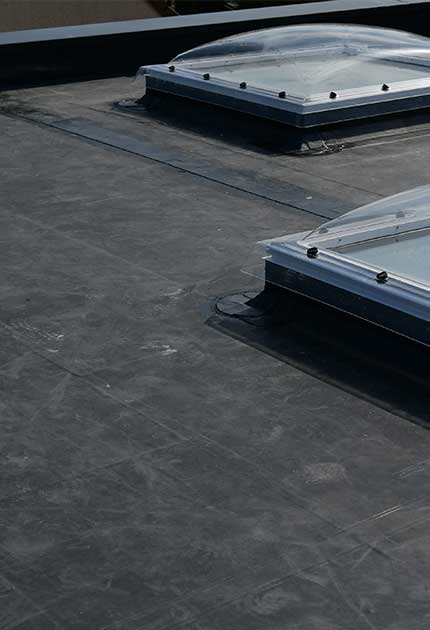 Detroit Loves BCD Roofing

Brian replaced our roof that was over 15 years old and had seen better days, we received a very competitive quote from him and we agreed for him to carry out the work. As this involved a full replacement of the flat roof both ourselves and Brian had an eye on the weather as any rain forecast would cause issues, the job was delayed because of this but I didn't see an issue with this as I was concerned about the roof being exposed and then it starting to rain. A dry day was picked and Brian and his labourer arrived promptly in the morning as he promised and the roof which is not small (10m x 3m) was fully replaced just after lunchtime. All the rubbish was cleared and taken away leaving a nice new roof in its place, we are very happy with the work undertaken .

BCD Construction did an amazing job from start to finish. We recently purchased a house that needed the roof replaced, we are first time homeowners so we were a bit nervous about the whole situation not knowing what to expect but Bryan was very knowledgeable and patient with us through the whole process. Thank you BCD we will recomend you to anyone who is looking to have work done.
Get a Quote
Are you interested in an EPDM roof for your commercial property? Contact Detroit's trusted roofing experts today for a quote.